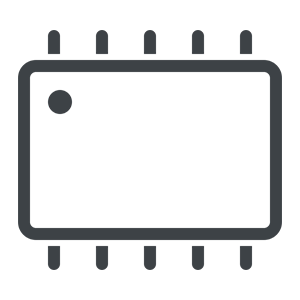 High-performance independant PCM5102A DAC
To get even better sound of Bluetooth, we abandon the built-in digital-to-analog converter of Bluetooth chip and used independent audiophile grade PCM5102A DAC for converting the music from digital to analog.
High quality wireless audio
aptX technology enhances the wireless sound quality and ensures you receive the highest possible sound quality from your Bluetooth audio device. With aptX you can enjoy wired quality sound - wirelessly.
Handsfree with noise cancellation technology
The road noise and other people talking can make having a clear-sounding conversation difficult. Noise cancellation technology brings advanced audio enhancements and noise suppression to the near and far end. In combination, this delivers the best possible call quality.
Connect and play from up to 6 devices
You can simultaneously connect up to 6 devices that you use frequently so that you do not need to re-connect each time you want to switch devices.
External antenna for better range and reception
External high gain antenna extends the wireless range and ensures stable and consistent performance for up to 30 meters.
Upgrade your car with Android Auto
Use Android Auto on your phone together with BTLINK while driving and enjoy all the benefits of smartphone connectivity. Respond to incoming calls, dictate messages, and access your navigation maps without hassle. Easily browse your Spotify or Tidal library and listen to favourite songs, podcasts, audio books and more.